Protective Shoes Innovation
Product design under epidemic situation —— Innovation and protection
Products awarded with CF Prize at the 127th Canton Fair in 2020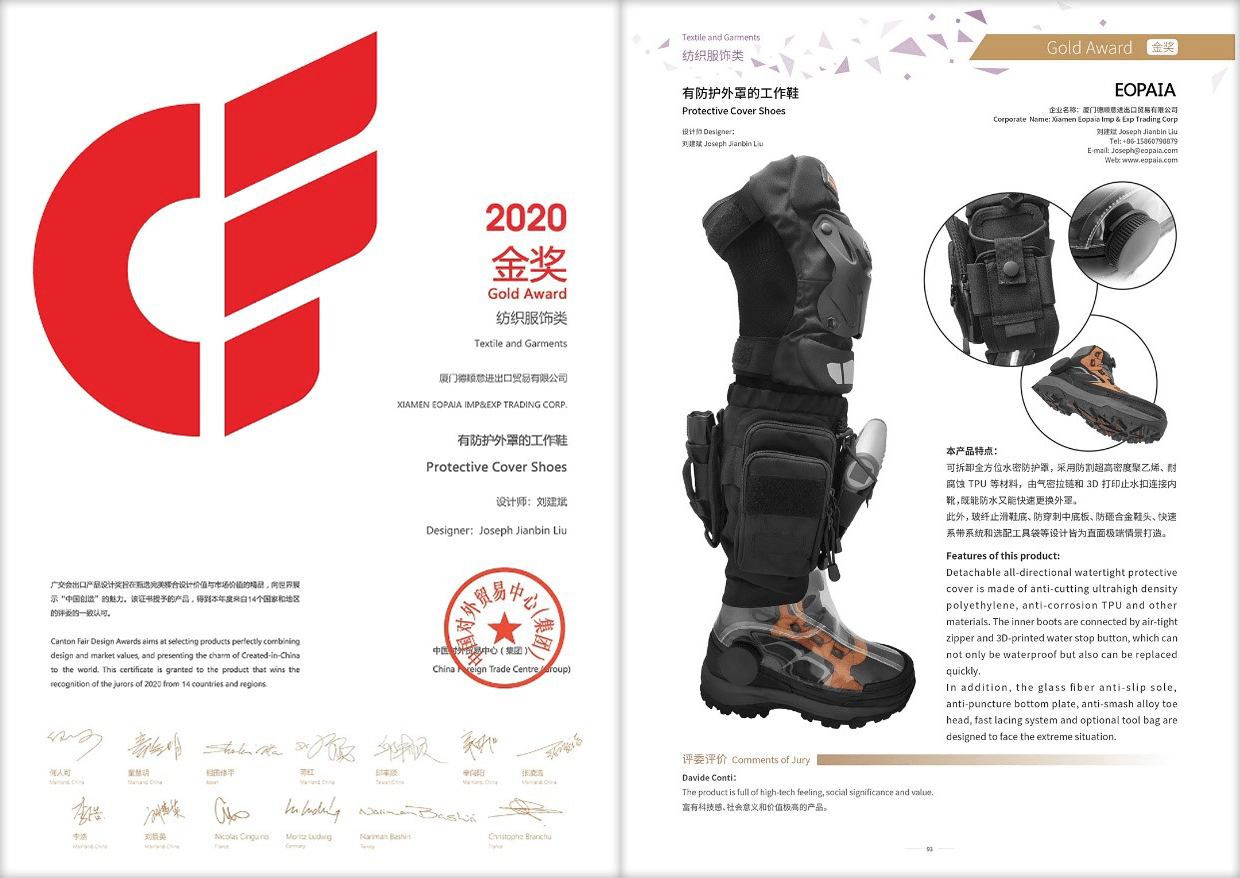 In times of adversity, the power of innovation shines brightest. Faced with the myriad challenges brought about by the pandemic, our designers harnessed the force of design thinking to not only address the current crisis but also to prepare for potential future public health challenges. The result was the launch of our protective footwear product, the "Forwardman," in 2020, which garnered the prestigious CF Design Competition's Gold Award at the 127th China Trade Fair.
Our protective shoes have obtained the certificate of patent for utility model. At Eopaia, safeguarding intellectual property is paramount, and innovation finds its staunch ally in patent protection.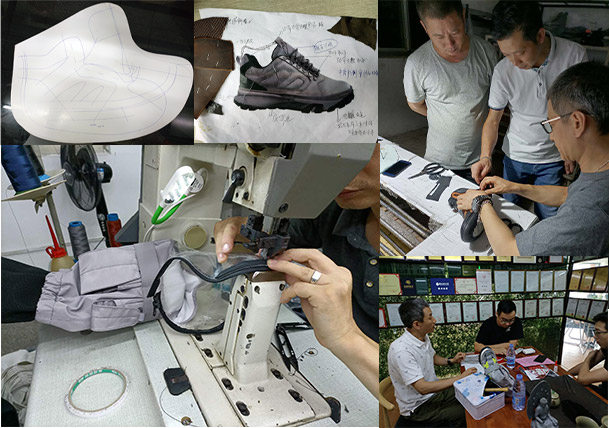 Innovative thinking is interwoven into our daily work. While conceptualizing and crafting the Forwardman protective shoes, our team confronted unprecedented challenges in material selection, production techniques, outsole design, and achieving airtightness. Nevertheless, our dedicated design team overcame every obstacle, bringing the product to life.
A wholehearted commitment to the innovation and design process serves as the bedrock of successful product development.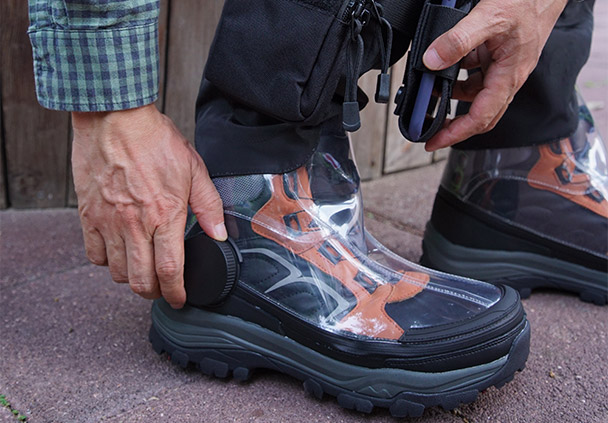 The design of our protective shoes seamlessly incorporates contemporary design trends. The visual appeal of the upper material imparts a light and modern appearance without compromising functionality.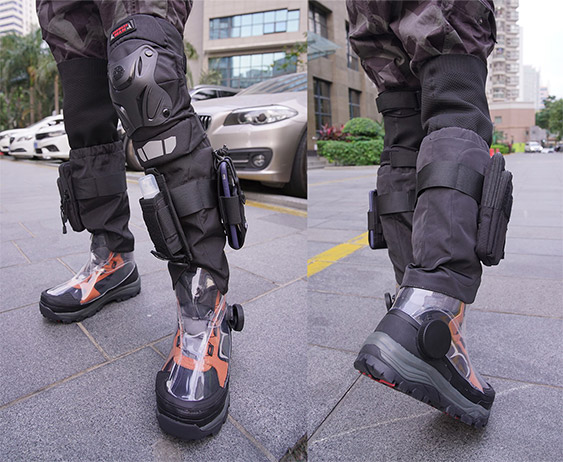 Forwardman protective shoes are designed to provide essential foot protection for frontline personnel during an epidemic. The protective cover minimizes external air and pollutant exposure, while integrated knee protection guards against collision injuries. The standout feature of this product is the added equipment pocket, offering convenient portability for small tools and gear.